Franklin Rx Pharmacy is happy to bring you quality generics of Viagra and Cialis at the lowest prices around in Hempstead Long Island. 
Sildenafil  (Viagra)
ANY DOSE 25mg, 50 mg, 100 mg
30 Tablets – $85 Or $4 per tablet
BRAND Viagra cost:
Viagra  100mg, 50mg, & 25mg: $60/tablet
Tadalafil (cialis)
DOSE 5 mg, 10 mg:
30 Tablets – $90 Or $4.99 per tablet
DOSE 20 MG:
30 TABLETS – $150 OR $7.99 PER TABLET
BRAND Cialis cost
Cialis 5mg: $15/tablet
Cialis 10mg / 20mg: $85/tablet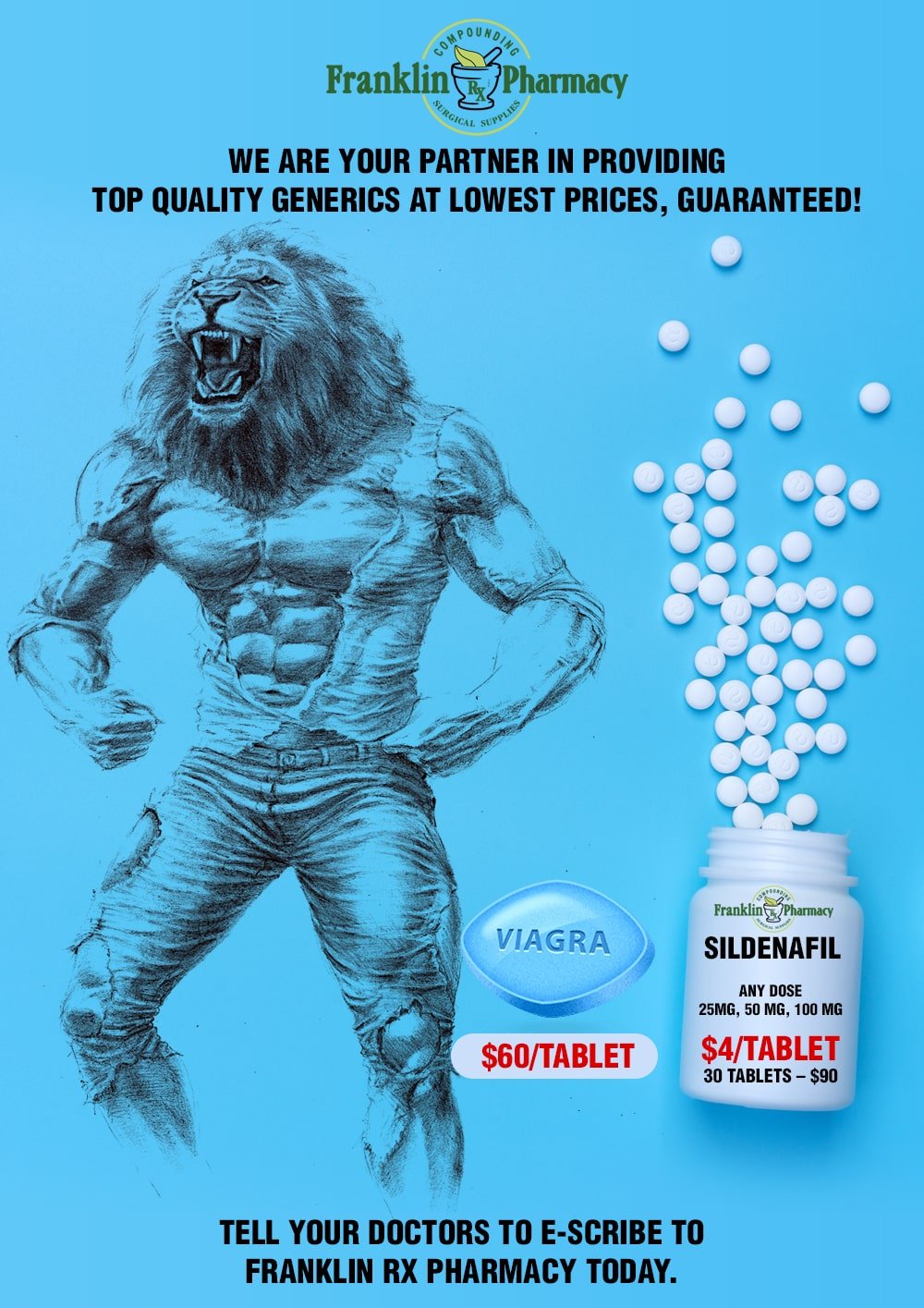 Franklin Rx Pharmacy is your local neighborhood drugstore ready to serve your pharmaceutical needs. We invite you to shop at our pharmacy that is conveniently located for pick-up of prescriptions or for your health care supply needs.
Franklin Rx Pharmacy is a private and locally-owned pharmacy that will handle all your individual pharmaceutical and surgical supply needs with knowledge, safety, and care. Pharmacy 11550, Specialty Pharmacy Hempstead, Pharmacy Hempstead NY, Surgical Pharmacy long island. Our west hempstead pharmacy is here to help you heal. Workers comp pharmacy in hempstead is getting the medications to you as soon as possible.